A short Biosketch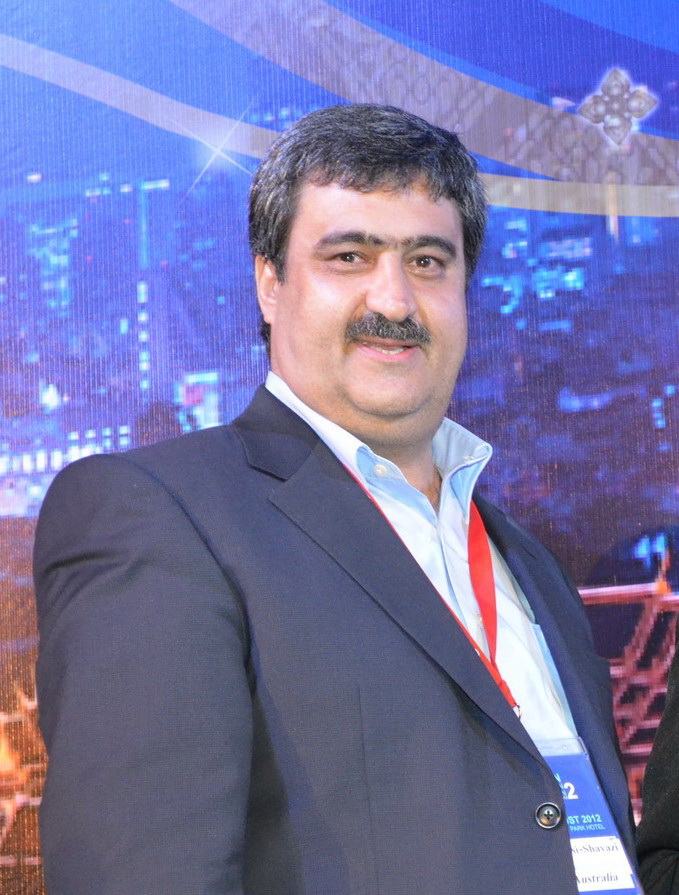 Mohammad Jalal Abbasi-Shavazi is Associate Professor of the Department of Demography and Chair of the Division of Population Research of the University of Tehran; and Associate, Australian Demographic and Social Research Institute (ADSRI), Australian National University (ANU). During 1998-2000, he was a Postdoctoral Fellow at the Demography Program, ANU; and served as the Head of the Department of Demography of the University of Tehran during 2002-2006. He has been an elected member of the Executive Council of the Population Association of Iran (PAI) since 2001, and was the Secretary General of the Association during 2001-2005. Dr Abbasi is currently a Member of Board of Trustees, International Center for Diarrhoeal Diseases, Bangladesh (ICDDR,B), and a member of the International Advisory Board of the journal of Asian Population Studies.
Dr Abbasi's main research has been focused on Iran's fertility transition but he has also worked on other areas including migration/ethnicity and fertility, family change, reproductive health, and Afghan refugees in Iran. He has completed a comprehensive study of fertility changes in Iran over the last three decades, and conducted a three-year Wellcome Trust project on Iran Fertility Transition Survey (IFTS) in four provinces of Gilan, Sistan and Baluchistan, West Azarbaijan and Yazd. The outcome of the IFTS will be published as a book on Reproductive Revolution within the Islamic Revolution: Iran's fertility Transition by Springer in 2008. During 2004-2007, Abbasi and McDonald completed another Wellcome Trust funded project on the social and health consequences of the early cessation of childbearing in Iran which was conducted in four provinces of Gilan, Isfahan, Yazd, and the city of Tehran. In addition to fertility, family change, and reproductive health, Dr Abbasi has been involved in a major study of Afghan refugees in Iran in recent years.
---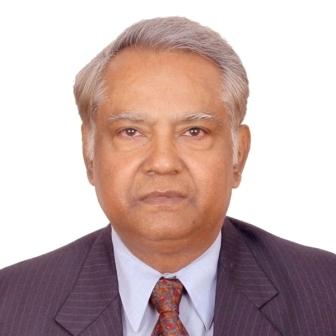 Moneer Alam, a Ph.D in Economics, is working as Professor of Economic Demography and Head of Population Research Centre, Institute of Economic Growth (Delhi, India). Dr. Alam specializes in manpower planning and forecasting and authored a book on forecasting occupational structure of employment in a developing economy. In addition, he has also published a number of research papers in peer reviewed national and international journals in areas of manpower-educational planning, labour market issues, health financing, changes in age composition and ageing, old age income security, functional health and its measurement, etc. These are in addition to more than twenty major reports, situational assessments and write-ups for several national and international bodies. He has also worked for several organizations including the WHO (India), ILO (South Pacific Office, Suva, Fiji) and a Saudi research organization (CCFI) in Riyadh. He was a WHO National Consultant in the Union Ministry of Health & Family Welfare, Government of India.

Currently, he is working on economic and health implications of ageing in India and South Asia and has come out with a book: Ageing in India: Socio-economic and Health Dimensions (2006, Academic Foundation, New Delhi). Professor Alam also holds membership of several professional bodies and organizations including the International Union for the Scientific Study of Population (IUSSP), Indian Association for the Study of Population, Indian Labour Economics Association, Indian Econometric Society, etc. He was nominated by the IUSSP to its Scientific Committee on Ageing in Developing Countries. He is in the editorial board of the International Journal of Social Quality (previously The European Journal of Social Quality), Berghahn Journals, New York and Oxford.
---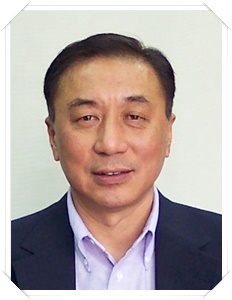 Baochang Gu is a Professor of Demography at Center for Population and Development Studies, Renmin University of China. He holds adjunct professor positions in Peking University, East China Normal University, Fuzhou University, and Kunming Medical College, as well as Senior Research Associate of the China Population and Development Research Center in Beijing. He is also a member of the Specialist Panel on Social Science and Operations Research in Sexual and Reproductive Health of the World Health Organization (WHO), a member of the Editorial Advisory Committee for the journal of International Family Planning Perspective (IFPP), a member of the International Advisory Board for the journal of Asia Population Studies, Singapore, and a member of Special Panel on Low Fertility of the International Union for the Scientific Study of Population (IUSSP). He is a member of the Population Advisory Committee of China's National Population and Family Planning Commission (NPFPC), a member of the Specialist Panel on Reproductive Health, Ministry of Health (MOH), a standing Council member of the China Population Association.
Formerly he served as Deputy Executive Director and Director of International Cooperation at China Family Planning Association (2001-2004), as Senior Associate at the Population Council, New York (1998-2000), Associate Director of China Population Information and Research Center (1990-1998), UNFPA Population and Development Advisor (1988-1989), Deputy Chair of Sociology Department of Peking University (1986-1988).
He received his B.A. in philosophy in Peking University in 1968, M.L. in international problems in Peking University in 1981, M.A. in 1984 and Ph.D. in 1986 in sociology and demography at the University of Texas at Austin, USA. Gu has been involved in numerous research projects in China, and has engaged in extensive fieldwork using both quantitative and qualitative approaches in several provinces in Zhejiang, Fujian, Jiangsu, Yunnan, Tibet, and Hunan. He has written and published (in Chinese and in English) several books and numerous articles on population and family planning, population dynamics and urbanization, fertility trends, sex ratio at birth, quality of care, and women's status in China. Gu was awarded Citation Classic Award from ISI (Thomson Scientific) in 2000.
---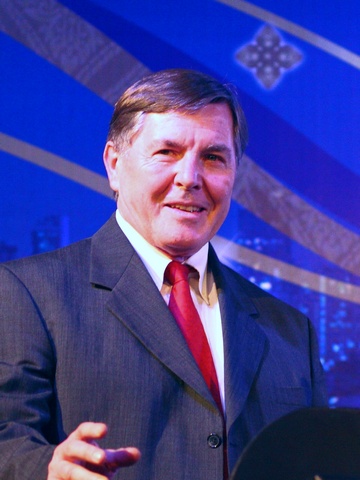 Terence Hull is a Professor of Demography at the Australian Demographic and Social Research Institute (ADSRI), and John C. Caldwell Chair in Population, Health and Development, National Centre for Epidemiology and Population Health, The Australian National University. He has been based at the Australian National University since 1971, working on a wide range of demographic issues in Asia and the Pacific. He is best known for his work on Indonesia where he has chronicled health and family planning programs in historical, statistical and anthropological studies. Through the 1980s and 1990s. Hull applied the lessons learned in Indonesia to issues of other Asian countries, including sex ratios at birth in China, health systems reform in Vietnam, and political barriers to contraception in the Philippines.
In recent years he has focused on studies of sexuality, abortion and data problems, all of which constitute sensitive political issues, but all of which are also crucial to understanding demographic dynamics. Professor Hull was a member of Board of Trustees of the ICDDR,B during 2001-2007 and served as the Chair of Board of the Trustees during 2005-2007. He has been a member of the Population Association of America since 1974, the IUSSP since 1976. He served as President of the Australian Population Association in 2005-2006.
---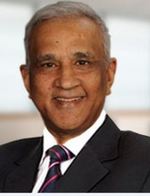 Mehtab Syed Karim completed his undergraduate studies from the University of Karachi, Pakistan in Sociology & Economics, MA in Social Sciences, from the Univ. of Chicago, USA and PhD in Demography from Cornell Univ. USA. He has over 30 years of experience in teaching, research, administrative and program development in the field of Population & Reproductive Health with academia and international agencies in Pakistan, USA, and UK. For the past 20 years he has been teaching undergraduate and post-graduate students in reproductive health, demography and its applications, survey research methods at the Aga Khan University in Karachi. His research interests include socio-biological determinants of fertility and infant mortality; adolescent and elderly health and migration and urbanization. He has designed and directed several large scale household socioeconomic and reproductive health surveys in various parts of Pakistan and has also worked in joint research projects in South-East Asia, South Asia and Muslim countries. He has published over 50 research articles, edited or co-edited 8 international conference proceedings and co-edited two books on Migration in Pakistan and Islam, the State and Population.
Prof. Karim has been serving on various national committees constituted by the Government of Pakistan on Population, Health and Education and was recently appointed by the Government of Pakistan as Chairman of a Think Tank on Population. He was the founder member and immediate past President of Population Association of Pakistan.
---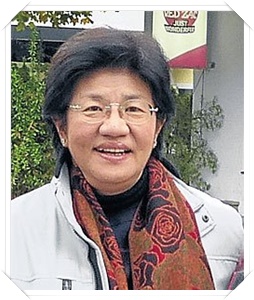 Bhassorn Limanonda is a professor in Demography, and currently the Director of College of Population Studies, Chulalongkorn University, Bangkok, Thailand. Professor Limanonda received MA. in Sociology from Chulalongkorn University and Cornell University, and Ph.D. in Sociology from Brown University, and spent a year as a post-doctoral fellow At Brown University. She teaches several subjects in the field of Population and related fields in MA. and?? Ph.D programs. Her main research interest focuses on Marriage and Family, Gender and development, and HIV/AIDS related issues. During past years, Professor Limanonda has been involved in several small and large-scale research Chulalongkorn University projects. She produces more than a hundred publications in various forms including research reports, journal articles, presentations, book chapters, and textbook.